Telephone Order
Credit Card Processing with a Telephone!
Process Orders by Telephone
Telephone processing allows merchants to authorize, capture and settle credit card transactions using a touchtone telephone, including cellular phones! It offers low-volume merchants a simple and affordable alternative to terminal, software, Internet, and paper-based credit card transaction processing.
If you are a Home Based Business or just starting out and expect low sales volume less than $1,500 per month, Check out our telephone service that we provide.;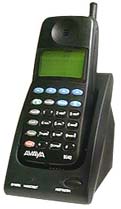 By dialing an 800 number, merchants are connected to our interactive voice response (IVR) unit. The merchant simply uses their touchtone keypad to enter that authorization request. Once approved, the transaction is automatically captured and settled to the merchant's credit card account.
Telephone Processing Info
With phone processing you can call a number, which you give them a credit card number and pertinent information to the processing company, which runs the transaction and then gives you the confirmation. Once this information is received the merchant can write out a receipt to give to their customer.
Settlement occurs automatically once a day or can be initiated by the merchant at any time, Merchants also can access batch settlement totals to review and track daily activity.
Our system delivers step by step instructions and allows for the transaction of credit cards via cell phone and or Home phone.
Our Service Grows With Your Business

If your needs grow and you decide you require a high-speed POS terminal, you can enjoy a discount on starting up a POS terminal account. We can get you started with a Credit Card Terminal at fraction of the costs from competitors.
[an error occurred while processing the directive] [an error occurred while processing the directive]
[an error occurred while processing the directive]